To access the 24-hour hot sheet, click Hot Sheet under Daily Functions on the menu. The 24-hour hot sheet compiles events from the previous 24 hours. For example, if you run a 24-hour hot sheet at 8:40 am, it will include information from 8:40 am yesterday until now. (On Mondays, the weekend is also included in the 24-hour hot sheet.)
Tip
The following Guided Help tours are available for this function in Flexmls. When you click on a link, an instance of Flexmls will open in a new browser tab and instruction bubbles will guide you through the process.
Before running the 24-hour hot sheet, modify the default filters if needed. For example, you could run the hot sheet for a specific city or property type. (The available hot sheet filters are determined by your MLS.) After you have selected filters, click the Run 24-Hour Hot Sheet button.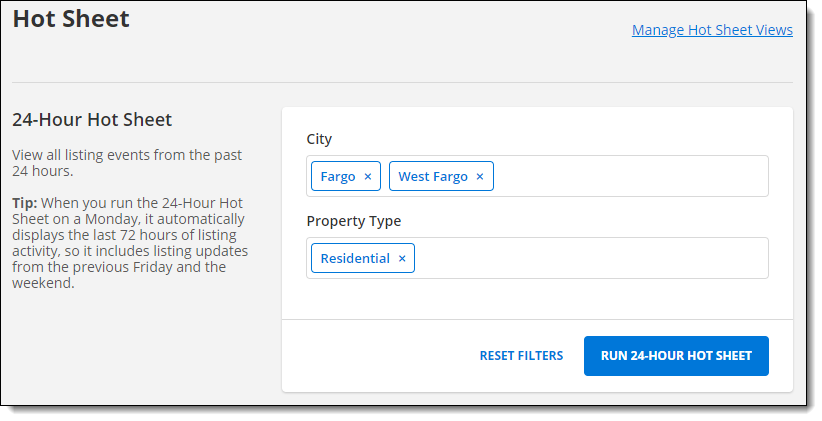 Hot sheet listings will be displayed on a search results page, organized by change type. New listings will be displayed by default. To view a different category of listings, click the drop-down list in the upper left corner of the page.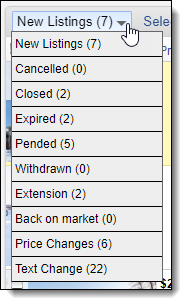 To view all hot sheet sections together in a printer-friendly format, click the arrow button in the upper right corner of the Hot Sheet page.