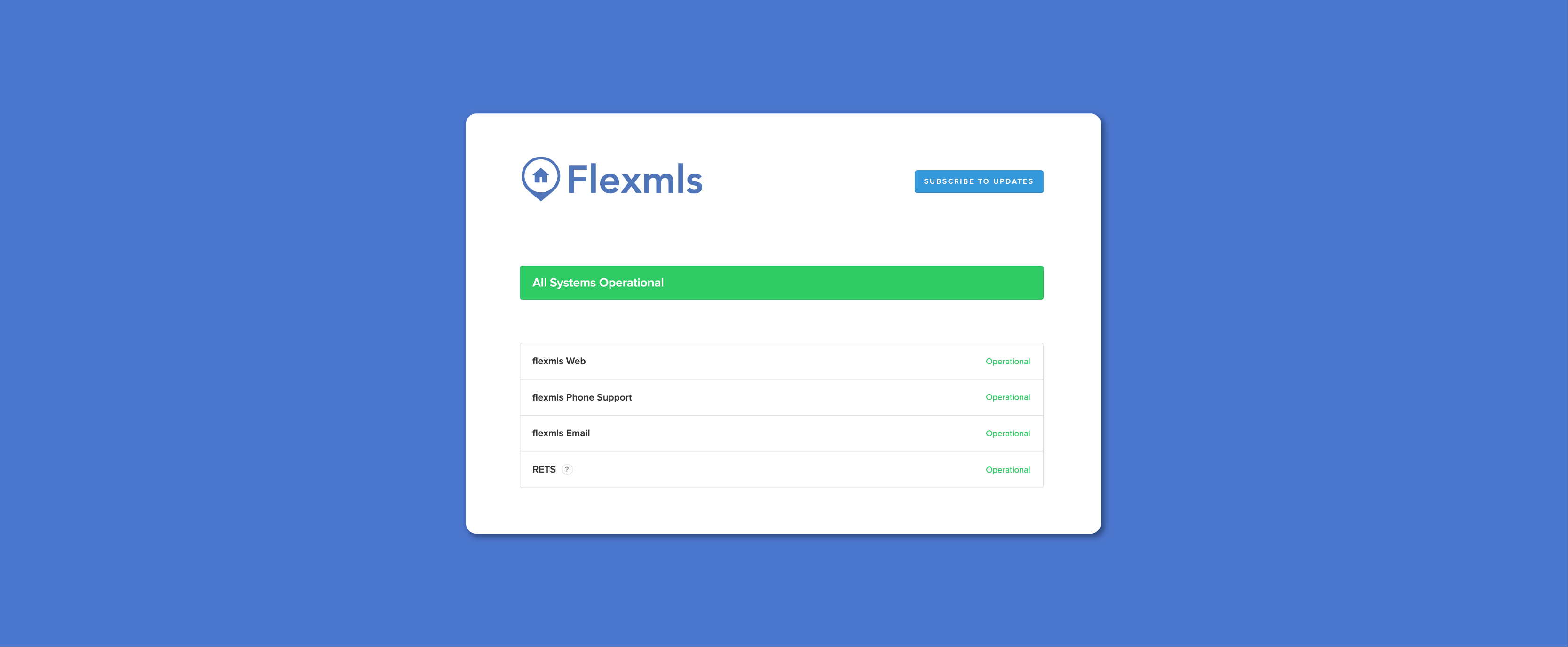 If you encounter issues accessing Flexmls, you can verify whether there is a widespread known issue by using the FBS Data Systems Status website:
Flexmls System Status (https://fbs.statuspage.io/)
The Flexmls Support team announces and provides updates on Flexmls system outages, both planned and unplanned, on this site. View the status of Flexmls Web, Flexmls phone support, email support, and RETS.
Click the Subscribe to Updates button to receive system updates via email or an RSS feed.