Search from the Quick Launch
The Quick Launch bar is always available next to the Flexmls logo in the upper left corner of the page. You can use the Quick Launch to search commonly used items in Flexmls, including the following types of information:
Basic search criteria (property type, status, price range, beds, baths, and more)

Saved, recent, and draft searches

Offices

Members

Contacts

Listing collections

MLS numbers

Quick search templates

CMAs

Listing addresses

Menu items
Start typing in the Quick Launch to initiate a search. A list of results will appear.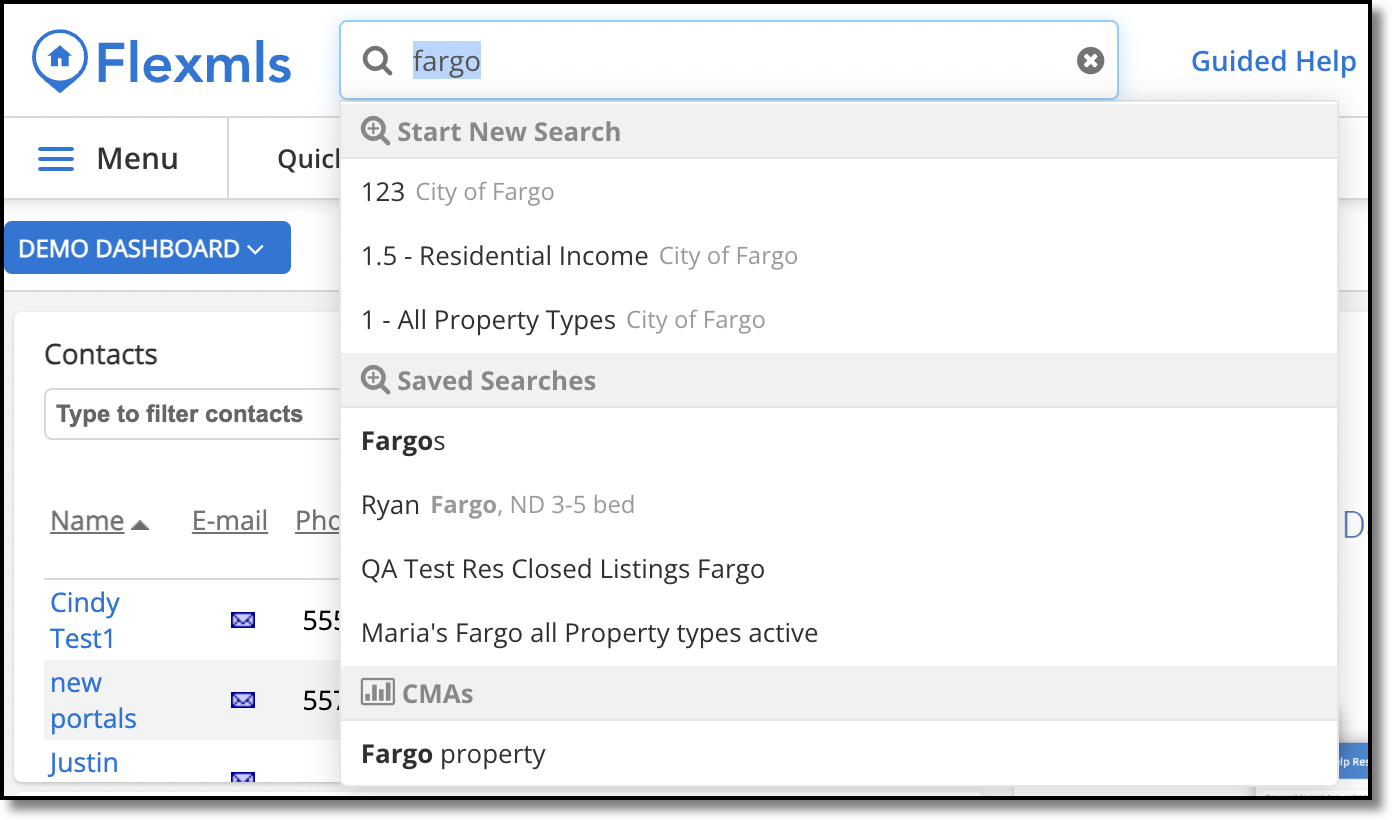 Click on an item or use the Enter button or Tab button on the keyboard to open the highlighted item in the list. Click the New Tab link to the right of a Quick Launch search result to open that page in a new browser tab.
Note
Not all listing fields are available to search via the Quick Launch; it is intended as a shortcut to begin your search. After you enter the basic criteria for the search in the Quick Launch bar, you can refine the search by clicking on the Edit Search tab while viewing the search results.
For more information about searching from the Quick Launch, see Quick Launch Search Tips.