Click My Messages under Daily Functions to view a list of messages that you have sent and received. Messages are organized reverse chronologically in threads, and any thread that contains unread messages is displayed in bold text.

Click the Prev or Next buttons at the top of the page to navigate through pages of messages or select a page number from the drop-down list.
To expand a message and see its contents, click on the message. To expand a thread of multiple messages, click on the plus sign at the left edge of the row. When you expand a message row, links for sending additional messages in the thread, including replies, follow-up messages, and showing feedback, are displayed at the bottom of the row.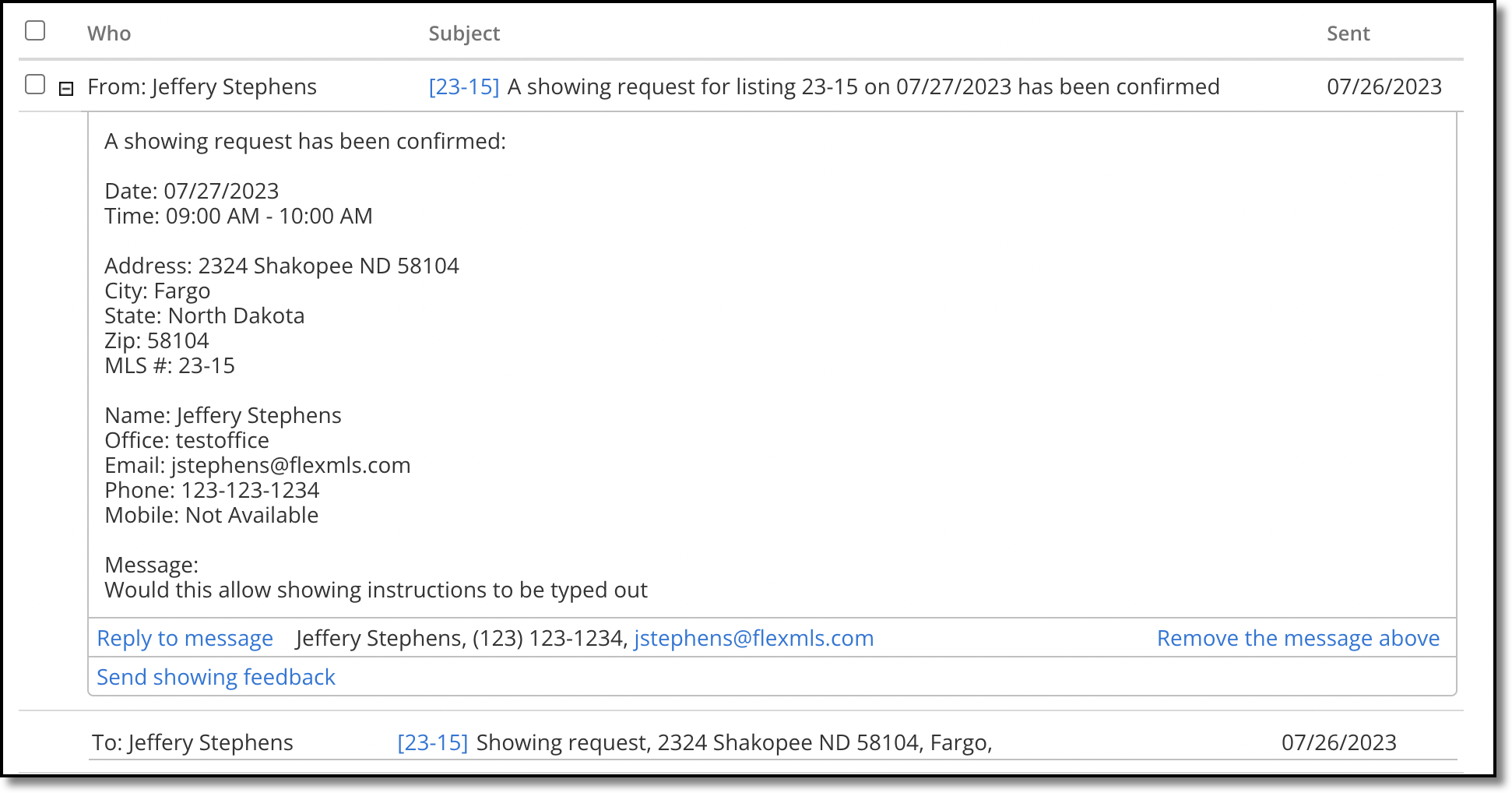 To delete a message, click the Remove the message above link at the bottom of an expanded message row. You can also select multiple messages and delete them in bulk by clicking the Remove button in the upper right corner of the page. Select up to twenty-five messages at a time using the Select All check box in the upper left corner of the page. Broadcast messages can be deleted after the date or viewing requirements have been met. Certain broadcast messages from the MLS or your office can only be deleted by the sender.
To create a new message, click New Message at the top of the page. You can also click on an email address to send an email message using your computer's default email client.
To change your message preferences, including portal login notifications and email notifications of messages, click General Preferences under Preferences on the menu. For more information, see General Preferences.