If your MLS uses parent/child listing relationships, one listing can be designated as a parent listing and one or more listings can be designated as child listings. For example, parent/child listings could be used for parcels of land that can be sold as a package deal. The full section of land would be the parent listing, and the individual parcels would be child listings. When a parent listing is closed, all of its child listings are automatically changed to canceled status. If all child listings are closed, the parent listing will be automatically canceled.
Set a Listing as a Parent or Child (Add Listing Page)
When you add a listing, the regular/parent option is selected by default. If a parent listing does not have any children, it is treated as a regular listing. If you select the child option when entering a listing, you will be required to enter the MLS number of the parent listing.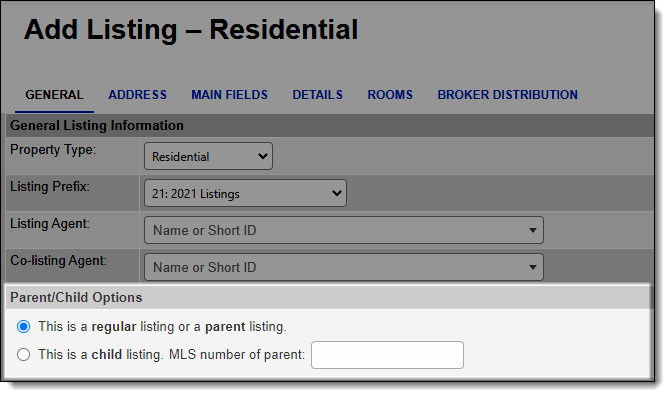 Set a Listing as a Parent or Child (Change Listing Page)
You can use the Change Listing page to add children to the selected listing or to specify that the selected listing is a child of another listing. In the General section of the page, click Select Children or Add to Parent.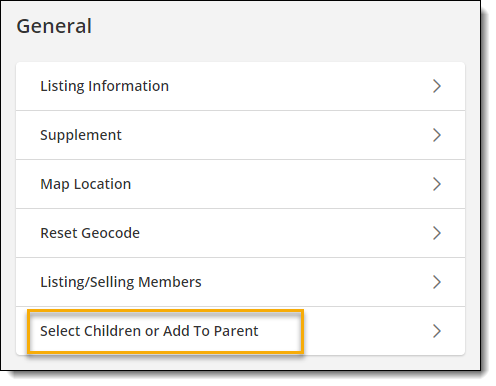 The Select Children or Select Parent for MLS # page is displayed, where you can enter parent or child information for the listing.